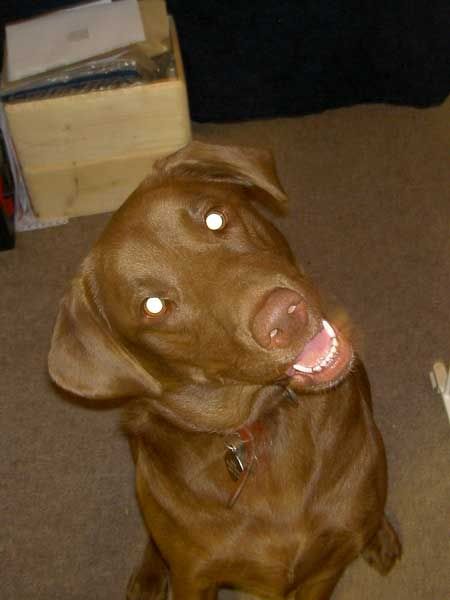 Meet Sheba. This photo was taken when she was feeling happy. At the moment she's feeling a little sorry for herself as she's just come back from the vets after an overnight stay. She'd managed to dislocate her knee and torn her ligaments, so she had to have an operation and now sports a natty blue dressing. We think she did it on our laminate floor as she finds it very slippery to walk on, so we've now got some rugs down to avoid it happening again.
She was very happy to be back home, and is now having a nap.
Onto the new book,
Simple Crochet
by Erika Knight. It was kindly sent to me by
Ruthanne/Kittythimble
after I'd posted a comment on her blog about it. She'd bought a few copies from
The Book People
when they were selling it for just £1, and I'd missed the offer. It's an inspiring book with some lovely projects in it and the *how to crochet* photography is nice and clear. Ruth's a lovely lady, so pop on over and say hi. Thank you Ruth, the book's great!
Oh yes, the postman also brought me some bamboo crochet hooks that I got from ebay, so I now have a range of sizes to play with! Now I've got my eye on some Debbie Bliss yarn. I can see I'll end up with a yarn stash to go along with my fabric stash!